CURRENT CONTESTS
——–*———*——–*———*——–*———*——–*———*——–*———*———
Dr. Zak's WINTER COLORING CONTEST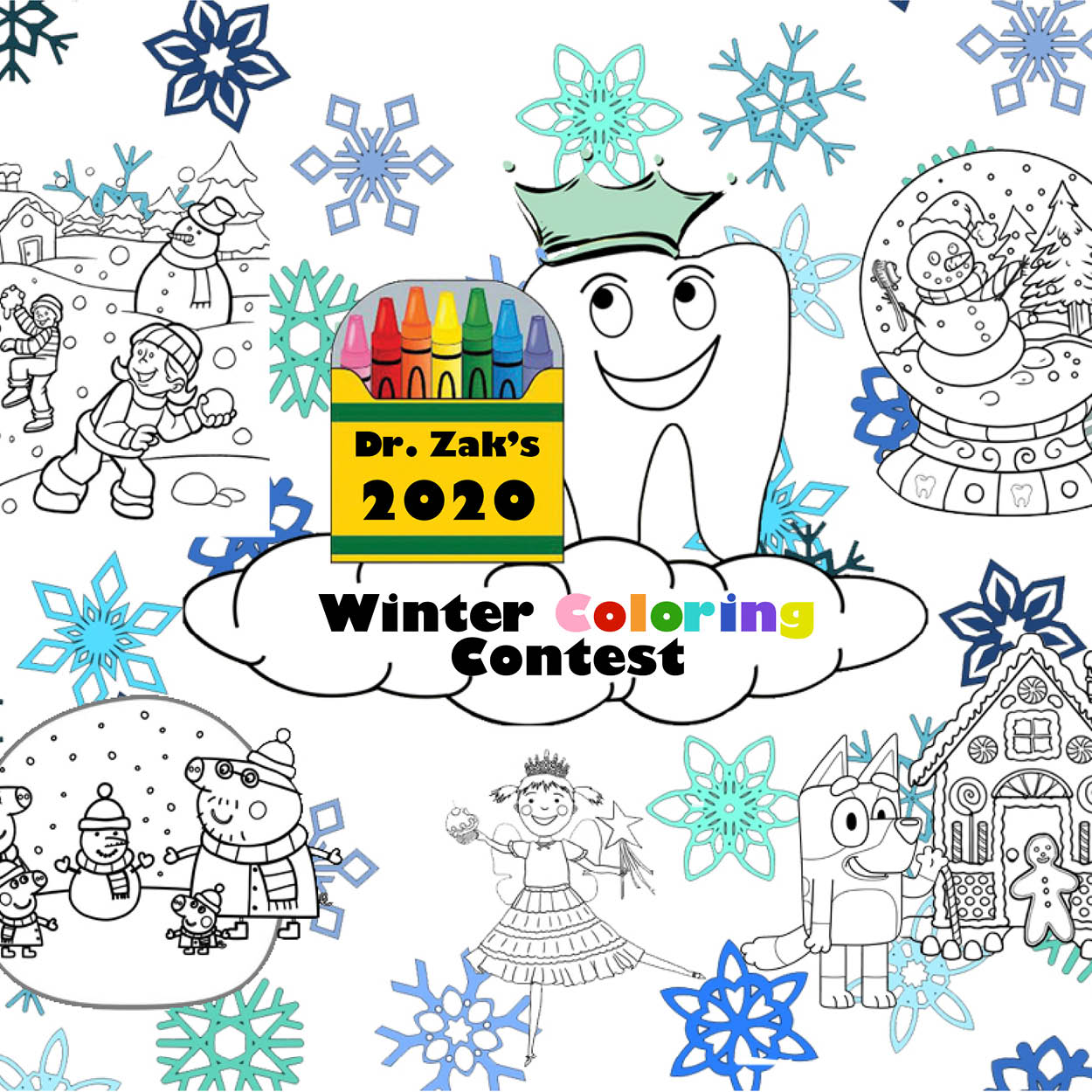 Are you ready to put your coloring skills to the test?! Dr. Zak wants to add some color to this winter season and has a fun contest for you!
Our Winter Coloring Contest has begun. Starting on Tuesday, December 1st, 2020 you can print and color one of the following pages provided below and enter for your chance to win some cool prizes!
HOW TO PLAY:
Simply pick a coloring page below, print it out and color it any way you would like! Then with the help of an adult, submit your page to us by either dropping it off at the Tooth Fairy Castle during normal business hours, OR take a picture of it and send it to our email: drzaktfc@gmail.com.
OFFICIAL RULES:
Each child can enter one page into the contest. You are welcome to print them all and color them for fun, but please pick your favorite one, and submit that to us one of two ways listed above. Limit one entry per child.
Contest will run Tuesday, December 1st, 2020 – Friday January 29th, 2021.
Winners will be selected, and announced on our Facebook page on Monday, February 1st, 2021. Prizes can then be picked up during normal business hours.
PRIZES:
The Grand Prize for the Winter Coloring contest will be a $50.00 gift card to Michaels Craft Stores.
A second prize winner will receive a $25.00 gift card to Michaels Craft Stores.
COLORING PAGES:
Click on the name of the coloring page you would like below, print, color and submit! And don't forget to put your first name and last initial on your page for your entry.
Winter Coloring Contest – Coloring Pages:
Have fun and good luck! 🙂
– Dr. Zak's Tooth Fairy Castle  
——–*———*——–*———*——–*———*——–*———*——–*———*———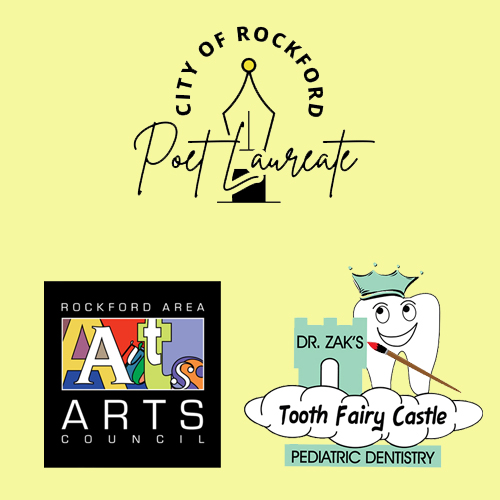 Dr. Zak's Tooth Fairy Castle was a proud sponsor of this year's City of Rockford Poet Laureate at the City of Rockford Arts Awards ceremony in October.
Visit our Facebook page to see a video of this year in review for the RAAC. You may see a familiar face on there! (hint: Your favorite dentist!)
For more information  please visit the Rockford Area Arts Council online:
artsforeveryone.com    https://www.rockfordpubliclibrary.org/city-of-rockford-poet-laureate/
——–*———*——–*———*——–*———*——–*———*——–*———*———
SPONSORED EVENTS
Check back for upcoming events at the Discovery Center Museum, sponsored by Dr. Zak's Tooth Fairy Castle!
– Dr. Zak's Tooth Fairy Castle