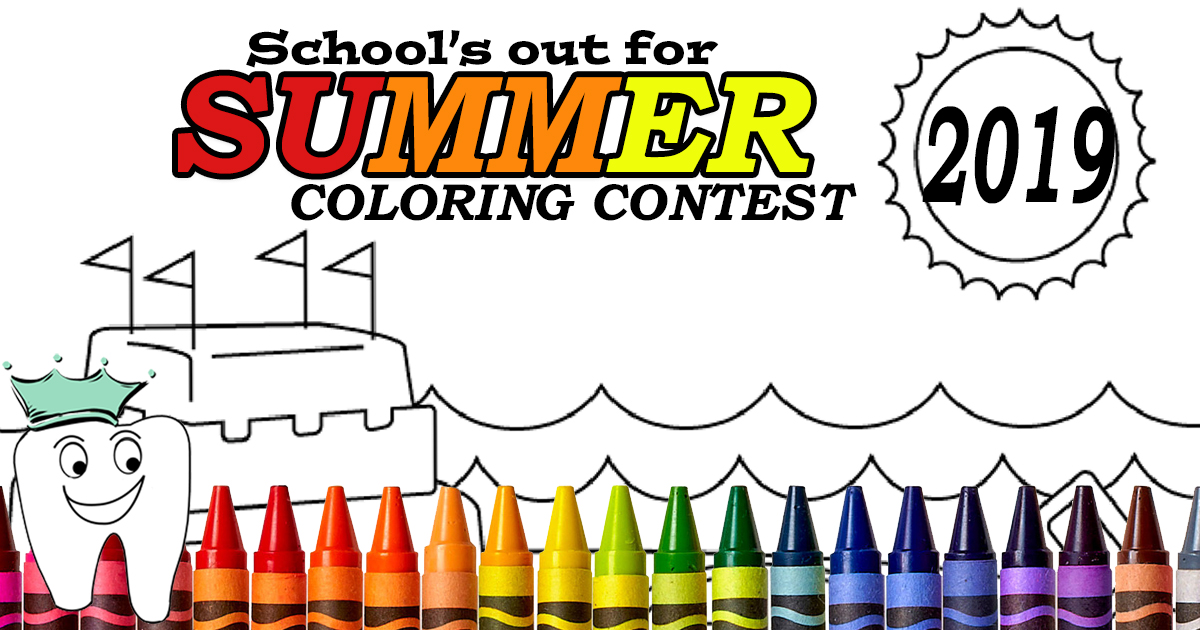 CURRENT CONTEST
School's Out for Summer – COLORING CONTEST!
Our newest contest is underway! Now that it's Spring, we are ready for Summer, enter our coloring contest, and Summer won't be a bummer

Here's how:
Click on one our Summer themed coloring pages to download the PDF, print it on your computer, and use your artistic abilities to make a masterpiece! Once you have colored your picture, be sure and put your (child's first name and last initial) to make it official and either snap a picture of it and post it directly to Dr. Zak's Facebook page, OR share it on your page and be sure to tag us! That's it!

At the end of this contest, we will select 3 lucky winners for cool prizes like:
1ST PRIZE: One Summer pass to Magic Waters Waterpark in Rockford, IL.
2ND PRIZE: Summer themed gift basket of goodies to get you beach ready!
3RD PRIZE: A $10 giftcard to Dairy Queen for some cool treats

RULES:
Each child's entry must be selected from the coloring pages below.
Once completed, it must be entered by posting it on Dr. Zak's Facebook page or on you or your parent's Facebook page and tagging us in order to count as an entry.
Have fun and make it as colorful as you can: crayons, markers, colored pencils, glitter, stickers! The possibilities are endless!
Contest Schedule:
Contest begins on Monday, April 1st – Monday, June 3rd 2019
Final entries must be posted by Monday, June 3rd! Dr. Zak will look over all of the entries and select the 3 lucky winners that week, and they will be announced right here on our contest page on Friday, June 7th!!!!
Prizes can then be picked up any time during normal business hours starting Friday, June 7th 2019.
COLORING PAGES
Select your favorite coloring page from the list below:
Click. Download. Print. Color. Enter!
    Good Luck to all!!!             
  – Dr. Zak's Tooth Fairy Castle